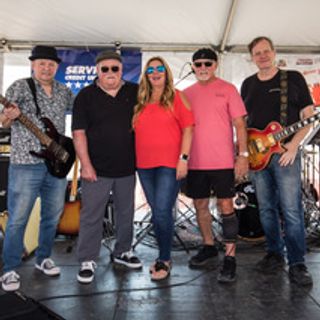 About The Band
Drive South
Drive South is a five-piece band that prides themselves on music that is not "overplayed." It will be hard to resist the full blown night club energy they generate, with remarkable showmanship on songs like "Piece of My Heart", "Sweet Child", "Nothing But A Good Time  " and "I Love Rock and Roll." Also Artists as varied as Guns N' Roses, 4 Non Blondes, Boston, Motley Crue, Tom Petty and many, many more!!!!
The dynamic vocals of Sharon Larange will absolutely blow you away ! .
Johnny and Sharon have teamed up  bringing in top notch musicians to form a Classic Rock dance band that takes it to the next plateau.
If you are seeking an all-around, good time, live band, this is the band you want !!!!!! Check out their schedule to see when they will be appearing at a club near you. And, as always, thanks for supporting local music and becoming a fan of Drive South